Training for A Lifetime of scientific endeavor
Are you ready to start answering some of science's most challenging questions? Apply for the Medical Science Ph.D. Program and embark upon exciting research opportunities at the world's largest medical city.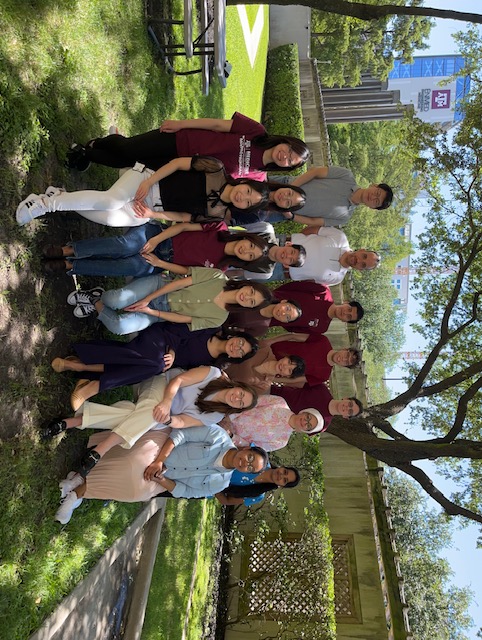 Part of the College of Medicine at Texas A&M University, the Institute of Biosciences and Technology is located in the heart of Houston's world-famous Texas Medical Center. The IBT and Bryan/College Station campuses are branches of the same Medical Science Ph.D. Program. The two branches provide very different cultures and environments: Bryan/College Station is a traditional college town, while Houston is the 4th largest city in the U.S. but the most affordable of major metro areas. Both branches are excellent programs in which to pursue graduate studies in the biomedical sciences. 
The Houston IBT doctoral program provides a flexible and interdisciplinary curriculum across the diverse biomedical research areas of the IBT faculty. In a typical department, the faculty work in the same general area of research. But by taking advantage of the wealth of nearby colleagues at Baylor College of Medicine, Rice University, UT-Health, and MD Anderson Cancer Center, as well as world-renowned hospitals like Houston Methodist, IBT research programs can assemble inter-institutional training teams. Most of the thesis committees of IBT students include faculty at neighboring institutions, and most IBT faculty serve on thesis committees at these other institutions. Our neighbors are only a 5-minute shuttle ride or a 15-minute walk away!
Ph.D. students at the Houston IBT research diverse areas like tumorigenesis and metastasis in cancer biology, cardiovascular biology and survival of infarction, developmental biology, genetics, high-throughput screening for drug discovery and combinatorial therapeutics, stem cell biology, bacterial pathogens, and antibiotic resistance, nutrition and cancer prevention, epigenetics and genomics, immunology, signal transduction, bioinformatics, optogenetics, structural biology, and biochemistry. Also emerging is an emphasis on biotechnology issues like commercialization and product development.
With an average graduation time of 5 years to complete the Ph.D. program, students will experience the structure of a formal classroom setting and the freedom to conduct their own research. IBT students have stipend support throughout their training. We are confident you will find that the IBT Ph.D. program will provide a broad spectrum of exciting research opportunities and prepare you for a successful career upon graduation.
The IBT doctoral program is designed to train a student for a lifetime of scientific endeavor across a full spectrum of biological and biomedical questions. In addition to substantial course offerings and seminars, the Ph.D. program offers informal but extensive instruction in a wide variety of research laboratories, with close contact between the student and faculty advisors.
Individual IBT faculty also affiliate with multiple graduate schools and programs across the state, internationally, and within the Texas Medical Center (TMC).