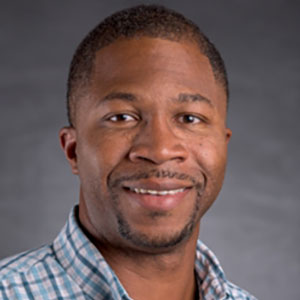 Professor
Contact
Center for Infectious and Inflammatory Diseases
2121 W. Holcombe Blvd.
Houston , TX 77030
jhurdle@tamu.edu
Phone: 713.677.7572
Hurdle Lab

Biography
Education and Training
2000             B.S., Biology and Chemistry, University of West Indies, Barbados
2005             Ph.D., Molecular Microbiology, University of Leeds, UK
2006-2009    Postdoctoral Fellow, University of Tennessee HSC  
Research Interests
Dr. Hurdle's research centers around three themes: (1) how 
Clostridium difficile
 evolves resistance to front-line antibiotics and the clinical impact of resistance on treatment outcomes; (2) discovering of novel therapeutic concepts for antibiotic-resistant infections; and (3) applying chemical genetic strategies to understand 
C. difficile
 pathogenic mechanisms. Our research environment is therefore multi-disciplinary: ranging from use of phenotypic and enzyme-based high-throughput screening of chemical libraries to discover molecular probes and drug lead candidates; elucidating biological targets and action of candidate compounds using genomics, chemical genetics and molecular biology; and use of animal models of infection to answer questions, in vivo. Our newly initiated, extramurally funded research across each theme is transformative. We collaborate closely with medicinal chemists, structural biologists, genomicists and clinical scientists to achieve our goal of translating discoveries that impact human health.
Selected Publications
For a complete list of publications, please visit: https://www.ncbi.nlm.nih.gov/myncbi/browse/collection/43895622/?sort=date&direction=ascending
Marreddy, R.V.R, Wu, X., Sapkota, M., Prior, A.M., Jones, J.A., Sun, D., Hevener, K.E., Hurdle, J.G. The fatty acid synthesis protein enoyl-ACP reductase II (FabK) is a target for narrow-spectrum antibacterials for Clostridium difficile infection. ACS Infect. Dis. (In Press, 10.1021/acsinfecdis.8b00205).

Cherian, P.T. Cheramie, M.N., Marreddy, R.K., Hurdle, J.G. & Lee, R.E. New Beta-lactam - tetramic acid hybrids show promising antibacterial activities. Bioorg Med Chem Lett. (In press as BMCL-D-18-00756, July 10 2018).

Hurdle, J.G. & Deshpande, A. (2018) Bacterial persister cells tackled. Nature 556, 40-41.

Tsutsumi, L.S., Elmore, J.M., Dang, U.T., Wallace, M.J., Marreddy, R., Lee, R.B., Tan, G.T., Hurdle, J.G., Lee, R.E. & Sun, D. (2018). Solid-Phase Synthesis and Antibacterial Activity of Cyclohexapeptide Wollamide B Analogs. ACS Comb Sci 20, 172-185.

Li, C.S., Sarotti, A.M., Huang, P., Dang, U.T., Hurdle, J.G., Kondratyuk, T.P., Pezzuto, J.M., Turkson, J. & Cao, S. (2017). NF-kappaB inhibitors, unique gamma-pyranol-gamma-lactams with sulfide and sulfoxide moieties from Hawaiian plant Lycopodiella cernua derived fungus Paraphaeosphaeria neglecta FT462. Sci Rep 7, 10424.

Boottanun P, Potisap C, Hurdle JG, Sermswan RW. Secondary metabolites from Bacillus amyloliquefaciens isolate from soil can kill Burkloderia pseudomallei. AMB Express. 2017; 7:16.

Tao L, Zhang,J, Meraner P, Tovaglieri A, Wu X, Gerhard R, Zhang X, Stallcup WB, Miao J, He X, Hurdle JG, Breault DT, Brass AL, Dong M. Frizzled proteins are colonic epithelial receptors for C. difficile toxin B. Nature, 2016:538:350-355.

Dang UT, Zamora I, Hevener KE, Adhikari S, Wu X, Hurdle JG. Rifamycin resistance in Clostridium difficile is generally associated with a low fitness burden. Antimicrob Agents Chemother. 2016: 60:5604-7.

Cherian PT, Deshpande A, Cheramie MN, Bruhn DF, Hurdle JG, Lee RE. (2017). Design, synthesis and microbiological evaluation of ampicillin–tetramic acid hybrid antibiotics. J. Antibiotics (Toyko).70:65-72.

Cherian, PT, Wu Z, Yang L, Scarborough JS, Singh AP, Alam ZA, Lee RE, Hurdle JG. Gastrointestinal localization of metronidazole by a lactobacilli-inspired tetramic acid motif improves treatment outcomes in the hamster model of Clostridium difficile infection. J Antimicrob Chemother. 2015: 70:3061-9.

Alam MZ., Wu X., Mascio C., Chesnel L., Hurdle J.G. Mode of Action and Bactericidal Properties of Surotomycin against Growing and Non-growing Clostridium difficile. Antimicrob. Agents & Chemother. 2015 59:5165-70.