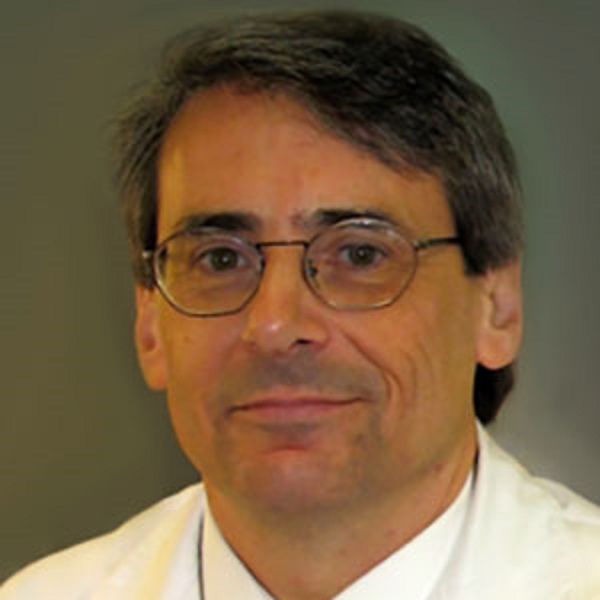 Robert A. Welch Chair Professor
Contact
Center for Genomic and Precision Medicine
2121 W. Holcombe Blvd, Suite 1004
Houston, TX 77030
tkent@tamu.edu
Phone: 713.677.7523
Kent Lab

Biography
Adjunct Professor: Department of Chemistry 
Rice University, Stanley H. Appel Department of Neurology and Methodist Research Institute
Houston Methodist Hospital
Education and Training
Medical Doctor University of Kansas Medical Center, 1979
Bachelor of Arts Economics, Pre-Medicine University of Kansas, 1976
Fellow in Electro-Analytical Chemistry, 1985-1988 University of Kansas 
Residency, Neurology, 1984-1985 University of Texas Medical Branch, Galveston, TX
Fellow in Basic and Clinical Pharmacology, 1982-1984 University of Kansas Medical Center
Residency, Psychiatry, 1980-1983 University of Kansas Medical Center
Research Interests
Clinician scientist specializing in Vascular Neurology. His research program focuses on development of new therapeutic approaches using nanomedicine to treat brain injury in stroke, dementia and mitochondrial disorders.  He came to Texas A&M from Baylor College of Medicine in 2018 where he was Director of Stroke Research and Education and Chief of Neurology at the Michael E. DeBakey VA Medical Center, the largest clinical, education and research Neurology service in the VA system. His early contributions to research included developing a method to identify viable brain tissue during stroke using MRI, the diffusion/perfusion mismatch, a technique that was adapted for routine use in humans and is now considered the gold standard to determine a patient's eligibility for definitive stroke therapy.  He has made contributions to the fundamental understanding of how stroke severity is influenced by factors such as diabetes and how this disproportionally affects minority communities.  
Dr. Kent's basic science research is exploring the mechanisms by which stroke and neurodegeneration cause their injuries and create new therapies employing carbon-based nanomaterials.  His laboratory has a major focus on commercialization with several patents granted and pending.  This nanomedicine program has garnered nearly $7 million in federal funding and he is actively involved with private investment toward commercialization.  He has colleagues throughout the Texas Medical Center, with nanochemist James Tour of Rice University a key collaborator.
Dr. Kent's NIH-funded clinical research involves precision medicine to identify differences in the response to stroke therapies based on race and sex in collaboration with Morehouse School of Medicine.  This research is important because of the high burden of stroke in the African American community and the "stroke belt" of the Southern US. He is also funded by the State of Texas Lone Star Stroke consortium, a network of the major Texas academic Neurology departments, to study ways of providing better access to stroke prevention in underserved, rural and resource poor urban regions.
Dr. Kent is regularly recognized for his clinical work by his peers, ranking in the top 1% locally and nationally.  He has trained scores of students, residents and fellows who practice and/or do research throughout Texas and the nation. At the IBT, he is translating clinical observations made in his decades long career of caring for patients into a basic research program to improve the outcome from some of Neurology's most dreaded diseases.
Selected Publications
Derry PJ, Nilewski LG, Sikkema WKA, Mendoza K, Jalilov A, Berka V, McHugh EA, Tsai AL, Tour JM*, Kent TA*. Catalytic oxidation and reduction reactions of hydrophilic carbon clusters with NADH and cytochrome C: features of an electron transport nanozyme. Nanoscale. 2019 Jun 6;11(22):10791-10807. doi: 10.1039/c9nr00807a. PMID:31134256
Alexandrov AV, Köhrmann M, Soinne L, Tsivgoulis G, Barreto AD, Demchuk AM, Sharma VK, Mikulik R, Muir KW, Brandt G, Alleman J, Grotta JC, Levi CR, Molina CA, Saqqur M, Mavridis D, Psaltopoulou T, Vosko M, Fiebach JB, Mandava P, Kent TA, Alexandrov AW, Schellinger PD; CLOTBUST-ER Trial Investigators. Safety and efficacy of sonothrombolysis for acute ischaemic stroke: a multicentre, double-blind, phase 3, randomised controlled trial. Lancet Neurol. 2019 Apr;18(4):338-347. doi: 10.1016/S1474-4422(19)30026-2. PMID:30878103
Fabian, RH, Derry, PH, Rea, HC, Dalmeida, WV, Nilewski, LG. Sikkema, WKA, Mandava, P, Tsai, A-L, Mendoza, K, Berka, V, Tour, JM, Kent TA. Efficacy of Novel Carbon Nanoparticle Antioxidant Therapy in a Severe Model of Reversible Middle Cerebral Artery Stroke in Acutely Hyperglycemic Rats. Frontiers in Neurology. 2018 Sept 4.
Derry PJ, Kent TA.  Correlating quantitative susceptibility mapping with cognitive decline in Alzheimer's disease. Brain. 2017 Aug 1;140(8):2069-2072. doi: 10.1093/brain/awx167.
Jalilov AS, Zhang C, Samuel EL, Sikkema WK, Wu G, Berka V, Kent TA*, Tsai AL*, Tour JM*. Mechanistic Study of the Conversion of Superoxide to Oxygen and Hydrogen Peroxide in Carbon Nanoparticles. ACS Appl Mater Interfaces. 2016 Jun 22;8(24):15086-92.
Kent TA, Mandava P.  Embracing biological variance in a new approach to pre-clinical trial testing. Translational Stroke Research, 2016 Aug;7(4):274-83.
Marcano, D, Samuel, EL, Tsai, N*, Kent, TA*, Tour*, J. Highly efficient conversion of superoxide using hydrophilic carbon clusters. Proc Natl Acad Sci U S A. 2015 Feb 24;112(8):2343-8.
My-Linh V, Samuel EL, Marcano D, Bittner, BR, Tour JM*, Kent TA*, Hydrophilic carbon clusters as Novel Antioxidants. Trends in Biotechnology. 2014 Aug 28.
Kunte, H, Busch, Markus A,  Trostdorf, K, Vollnberg, B, Harms, L, Castellani, RJ, Mandava P, Kent, TA., Simard, JM.  Symptomatic hemorrhagic transformation of acute ischemic stroke in patients with type 2 diabetes treated with sulfonylureas. Ann Neurol. 2012 Nov;72(5):799-806.
Bitner, BR, Berlin, JM, Dalmedia, WR, Fabian RH, Pautler R, Robertson CR, Kent, TA*, Tour J*, Antioxidant carbon nanotubes protect brain endothelial cells and improve cerebrovascular regulation following traumatic brain injury.  ACS Nano. 2012 Sep 25;6(9):8007-14.
Simard JM, Kent, T.A., Chen, M, et al. Molecular mechanisms of focal ischemic edema: A focused review. Lancet Neurology. 2007 Mar;6(3):258-68.
Fabian, R.H., Perez-Polo, R.J., Kent, T.A. Perivascular nitric oxide and superoxide in neonatal hypoxia-ischemia.  American Journal of Physiology, Heart Circ Physiol, 2008 Oct;295(4):H1809-14.
Additional publications can be found on PubMed.