Epigenetics & Disease Prevention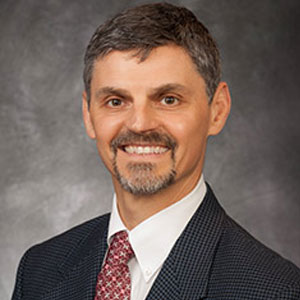 Roderick H. Dashwood
Professor & Director
John S. Dunn Chair in Disease Prevention
2121 W. Holcombe Blvd.
Houston, TX 77030
Mission
This Board of Regents' designated center seeks to identify protective agents from natural sources, immunoprevention, and drug repurposing, acting via epigenetic mechanisms to inhibit disease development, including patients.
Research
Epigenetics has been described as "the software that runs the human genome", and is viewed traditionally as involving heritable changes in gene expression not tied to DNA sequence alterations.
Unlike the genome, the epigenome is quite "plastic" and can be (re)programmed by environmental, dietary, and other exogenous factors to influence human health and disease progression.
Scientists in the CEDP apply bioinformatics, biostatistics, in silico, biochemical, molecular, preclinical, and human translational approaches to examine the continuum from early life stages, through normal development, and into various pathologies (e.g., cancer, pediatric disorders, COPD, and cardiovascular diseases).
Due to its proximity to the Texas Medical Center in Houston, the CEDP serves as a conduit for advancing cutting-edge research into the clinic, focused on DNA methylation and demethylation, histone modifications, chromatin remodeling, and noncoding RNAs.