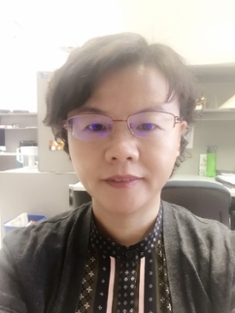 Qi Zhang
Research Associate
Center for Translational Cancer Research
2121 W. Holcombe Blvd, Suite 916
Houston
,
TX
77030
Education and Training
Chinese Center for Disease Control and Prevention,
Beijing, P. R. China.
Ph.D. Public Health
Tianjin Medical University, Tianjin, P. R. China
Master Clinical Medicine
School of Medicine, Jilin University, Changchun, P. R. China
Bachelor Clinical Medicine
Research Interests
3′ untranslated regions (3′UTRs) regulate localization, stability, and translation of their cognate mRNAs. Mutations within 3′UTR have been associated with cancers and other diseases. Of the six C. elegans VPCs, the three closest to the AC are induced by growth factor to assume specialized fates, while the three farther away are not. We hypothesize that non-responsiveness of three VPCs is governed in part by the 3'UTRs of signaling genes. My project focuses on the impact of 3′UTRs on the switch between responsive and non-responsive VPCs.