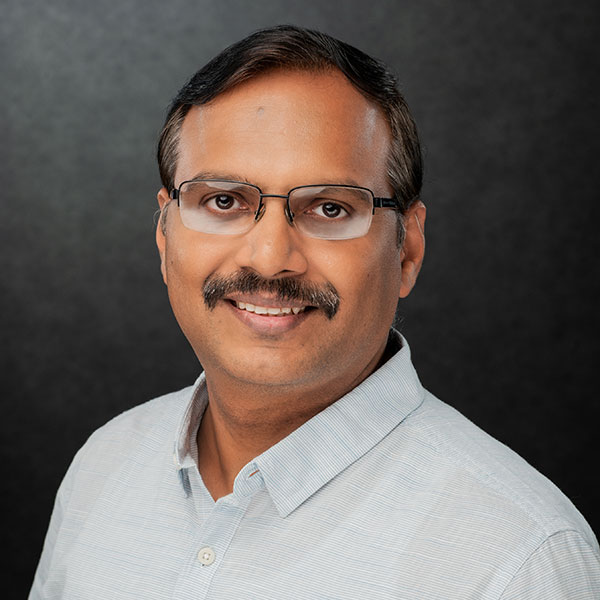 Associate Professor
Director, Antibody & Biopharmaceutics Core
Contact
Center for Epigenetics & Disease Prevention
2121 W. Holcombe Blvd
Houston, TX 77030
prajendran@tamu.edu
Phone: 713.677.7803
ABCore iLab Access

Biography
Education and Training
1994 Bachelor of Pharmacy (B.Pharm), Birla Institute of Technology & Science, Pilani, India
2006 Ph.D., Pharmacology, Birla Institute of Technology & Science, Pilani, India
1998 Post Graduate Diploma in Business (MBA equivalent), IMT-G, Ghaziabad, India
2013 Postdoctoral Research Associate Linus Pauling Institute, Oregon State University, Corvallis, Oregon
Research Interests
Dr. Rajendran has a broad background in pharmacology with over 20 years of experience and a proven record of accomplishment in cancer chemoprevention, preclinical research, drug discovery & development.  His research relates to identifying novel epigenetic approaches to the treatment and prevention of colorectal cancer, where most therapeutic options are woefully ineffective. He identified turnover of histone deacetylases (HDACs) triggering protein acetylation as a novel mechanism for cancer chemoprevention by dietary isothiocyanates.  His lab routinely employs both cell-based and rodent animal models that made it possible to conduct clinical trials with dietary isothiocyanates, such as sulforaphane. 
In addition, he serves as the primary investigator in studies that test the hypothesis that isothiocyanates exploit HDAC turnover pathways, faulty DNA repair mechanisms, and genomic instability in cancer cells, leading to chemo-sensitization and the potential for enhanced cancer therapy.
His expertise in working with NSAID-like drugs and dietary compounds combined with knowledge of histone and non-histone protein acetylation has resulted in collaborative efforts with GI clinicians at MD Anderson Cancer Center, DNA repair scientists at Methodist, proteomics experts at Baylor College of Medicine, plant circadian specialists at Rice University, and pharmacokinetic experts at the University of Houston.
Praveen recently assumed leadership of the Antibody & Biopharmaceutics Core (ABC), a brand new service center focused on antibody engineering.  As ABC Director, Praveen supports and advances the research mission of the IBT, maximize return on investment, and promote 'Team Science' at all levels. For more details, see https://ibt.tamu.edu/cores/abcore/index.html
Dr. Rajendran recently participated in a podcast interview with Texas A&M Health Talk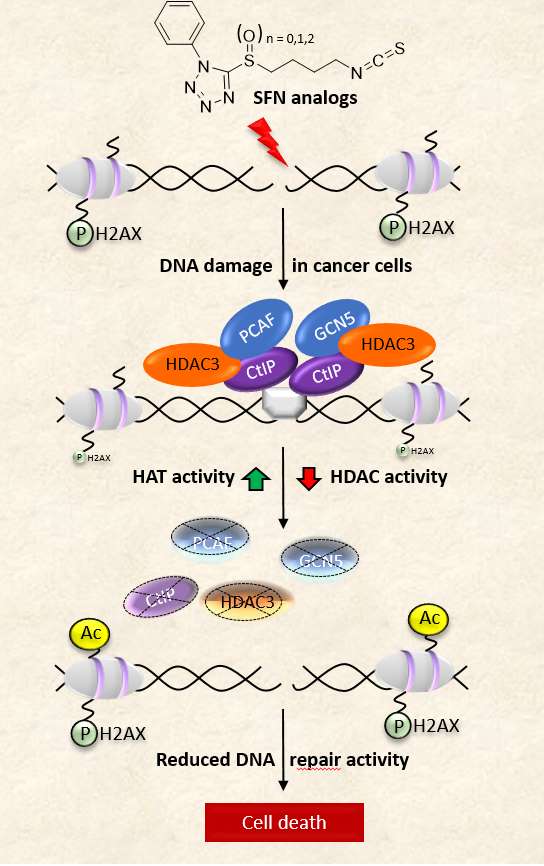 Selected Publications
Rajendran P, Johnson G, Li L, Chen YS, Dashwood M, Nguyen N, Ulusan A, Ertem F, Zhang M, Li J, Sun D, Huang Y, Wang S, Leung HC, Lieberman D, Beaver L, Ho E, Bedford M, Chang K, Vilar E, Dashwood RH. Acetylation of CCAR2 Establishes a BET/BRD9 Acetyl Switch in Response to Combined Deacetylase and Bromodomain Inhibition. Cancer Res. 2019 Mar 1;79(5):918-927.
Okonkwo A, Mitra J, Johnson GS, Li L, Dashwood WM, Hegde ML, Yue C, Dashwood RH, Rajendran P. Heterocyclic Analogs of Sulforaphane Trigger DNA Damage and Impede DNA Repair in Colon Cancer Cells: Interplay of HATs and HDACs. Mol Nutr Food Res. 2018 Jun 20:e1800228.
Johnson GS, Li J, Beaver LM, Dashwood WM, Sun D, Rajendran P, Williams DE, Ho E, Dashwood RH.  A functional pseudogene, NMRAL2P, is regulated by Nrf2 and serves as a coactivator of NQO1 in sulforaphane-treated colon cancer cells.  Mol Nutr Food Res. 2017 Apr;61(4).
Ertem FU, Zhang W, Chang K, Dashwood WM, Rajendran P, Sun D, Abudayyeh A, Vilar E, Abdelrahim M, Dashwood RH.  Oncogenic targets Mmp7, S100a9, Nppb and Aldh1a3 from transcriptome profiling of FAP and Pirc adenomas are downregulated in response to tumor suppression by Clotam.  Int J Cancer. 2017 Jan 15;140(2):460-468.
Ertem F, Dashwood WM, Rajendran P, Raju G, Rashid A, Dashwood R.  Development of a murine colonoscopic polypectomy model (with videos).  Gastrointest Endosc. 2016 Jun;83(6):1272-6.
Rajendran P, Dashwood WM, Li L, Kang Y, Kim E, Johnson G, Fischer KA, Löhr CV, Williams DE, Ho E, Yamamoto M, Lieberman DA, Dashwood RH. Nrf2 status affects tumor growth, HDAC3 gene promoter associations, and the response to sulforaphane in the colon. Clin Epigenetics. 2015 Sep 18;7(1):102.
Kim E, Bisson WH, Löhr CV, Williams DE, Ho E, Dashwood RH, Rajendran P. Histone and Non-Histone Targets of Dietary Deacetylase Inhibitors. Curr Top Med Chem. 2016;16(7):714-31.
Rajendran P, Kidane A, Yu TW, Dashwood M, Williams DE, Ho E, Dashwood RH. HDAC turnover, CtIP acetylation, and dysregulated DNA damage signaling in colon cancer cells treated with sulforaphane and related dietary isothiocyanates. Epigenetics. 2013 Jun;8(6):612-23.
Rajendran P and Dashwood RH. Dietary phytochemicals, HDAC inhibition, and DNA damage/repair defects in cancer cells. Clinical Epigenetics. 2011;3:4.
Rajendran P, Delage B, Dashwood WM, Yu TW, Wuth B, Williams DE, Ho E and Dashwood RH. Histone deacetylase turnover and recovery in sulforaphane-treated colon cancer cells: competing actions of 14-3-3 and Pin1 in HDAC3/SMRT corepressor complex dissociation/reassembly. Mol. Cancer. 2011 May 30;10(1):68.
Rajendran P, Williams DE, Ho E, Dashwood RH. Metabolism as a key to histone deacetylase inhibition. Crit. Rev. Biochem. Mol. Biol. 2011;46(3):181-99.
Rajendran P, Jaggi M, Singh MK, Mukherjee R, Burman AC. Pharmacological evaluation of C-3 modified Betulinic acid derivatives with potent anticancer activity. Invest New Drugs. 2008 Feb;26(1):25-34.
For a complete list of publications, please visit: http://www.ncbi.nlm.nih.gov/pubmed/?term=rajendran+praveen
US Patents
Histone deacetylase inhibitors. 8,476,255. July 2, 2013.
Histone deacetylase inhibitors. 8,450,525. May 28, 2013.
Biocompatible, non-biodegradable, non-toxic polymer useful for nanoparticle pharmaceutical compositions. 8,338,562. December 25, 2012.
Betulinic acid derivatives. 8,022,055. September 20, 2011.
Antiangiogenic drugs. 6,492,330. December 10, 2002.
Betulinic acid derivatives having antiangiogenic activity, processes for producing such derivatives and their use for treating tumor associated angiogenesis 6,403,816. June 11, 2002.
Antiangiogenic activity of betulinic acid and its derivatives. 6,228,850. May 8, 2001.