Graduate Research Excellence Award 2018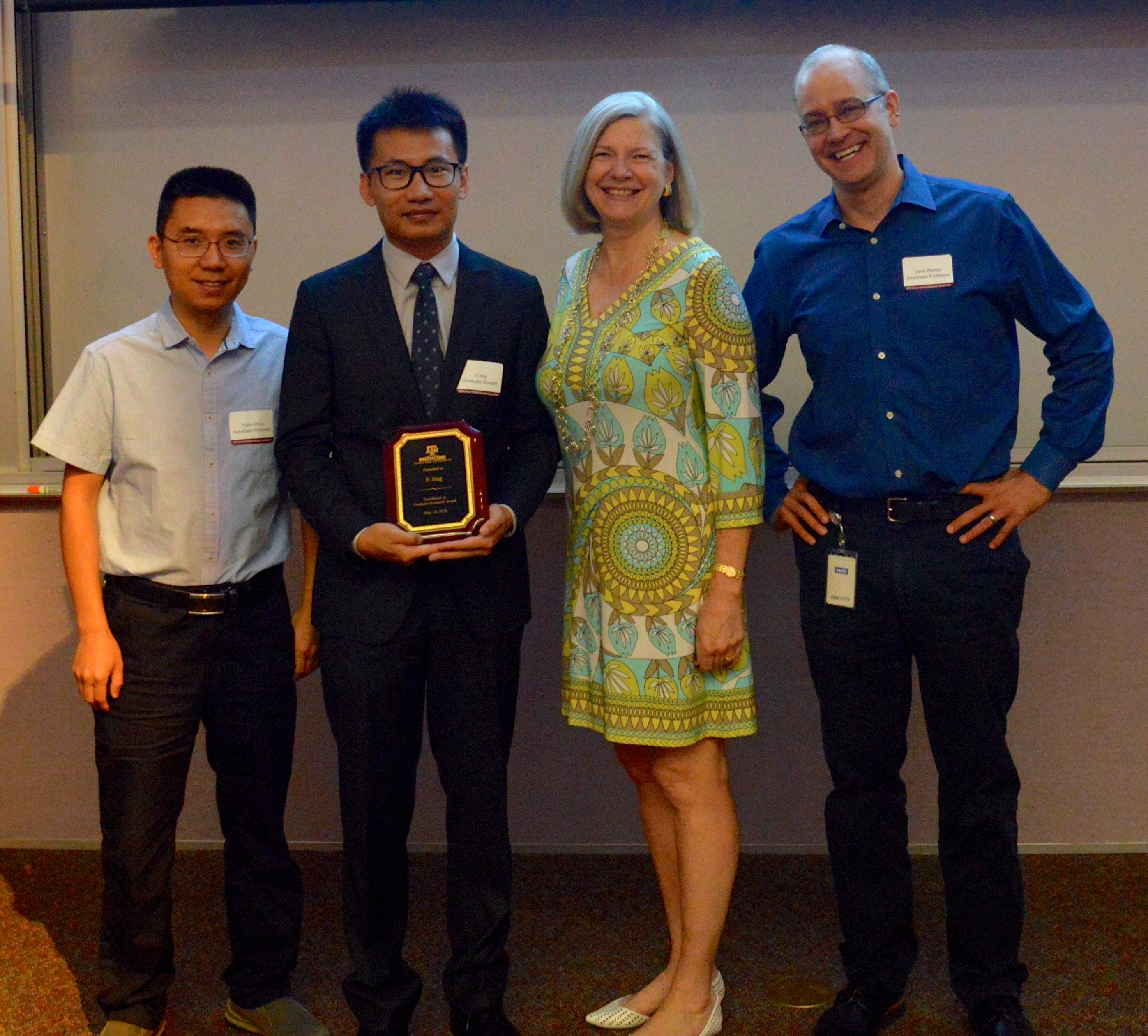 The IBT is proud to announce that a recent Ph.D. graduate, Dr. Ji Jing, has won the 2017-18 Graduate Research Excellence Award from the Texas A&M College of Medicine. This honor is awarded to one doctoral graduate from all of COM on all campuses. Dr. Jing's award was by unanimous vote of the award committee, and recognizes his work in two IBT labs, those of Dr. Cheryl Walker and Yubin Zhou, on two completely different topics. Dr. Jing was first author on two studies on diverse subjects - cellular pexophagy and optogenetics of Calcium channels - published in the same issue of Nature Cell Biology! The IBT community is very proud of his achievements.  
The award was presented to Dr. Ji at the 2018 Annual Student Research Sypmposium on Friday, May 18, 2018. Present in the photo (l-r): Yubin Zhou, Ji Jing, Cheryl Walker, and David Reiner.