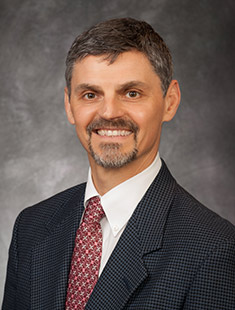 Roderick H. Dashwood, PhD, FRSB
Center Director, Professor
John S. Dunn Chair in Disease Prevention
rdashwood@tamu.edu 713.677.7806
Dr. Dashwood completed schooling through bachelors, masters, and Ph.D. degrees in the U.K., and then joined Oregon State University in 1986 as a postdoctoral research associate. This began a research career focused on the molecular mechanisms of anticancer agents, including natural products and therapeutic candidates. Academic positions at the University of Hawaii were followed by sabbaticals at the National Cancer Center in Tokyo.
Dr. Dashwood returned to Oregon State University in 1997 as Director of the Cancer Chemoprotection Program, and was appointed Helen P. Rumbel Professor for Cancer Prevention at the Linus Pauling Institute. His research initially focused on the genetic aspects of colorectal cancer, including key contributions in the area of Wnt/β-catenin signaling, but moved into the realm of epigenetics with the discovery of the histone deacetylase (HDAC) inhibitory activity of sulforaphane (Myzak et al. Cancer Res 2004). In 2013, Dr. Dashwood relocated to the Texas Medical Center, as director of the Center for Epigenetics & Disease Prevention at Texas A&M College of Medicine in Houston.
He has affiliated positions in the Dept. Nutrition & Food Science at Texas A&M University, and in the Dept. Clinical Cancer Prevention, The University of Texas MD Anderson Cancer Center. Current research encompasses histone and non-histone modifications, DNA methylation, and non-coding RNAs, in the continuum from computational modeling in silico, to cell-based assays and preclinical models, and into human translational studies.
His curriculum vitae lists over 200 peer-reviewed publications, service on NIH study sections and journal editorial boards, and NCI-funded contracts and grants. In 2016, he was appointed to the External Steering Panel of the National Cancer Institute (NCI) PREVENT Program, and in 2017, he was elected as a Fellow of the Royal Society of Biology.